Powerful circulation to purify the whole room
Only Dyson purifiers have Air Multiplier™ technology, to draw in distant pollutants and project purified air throughout the room.3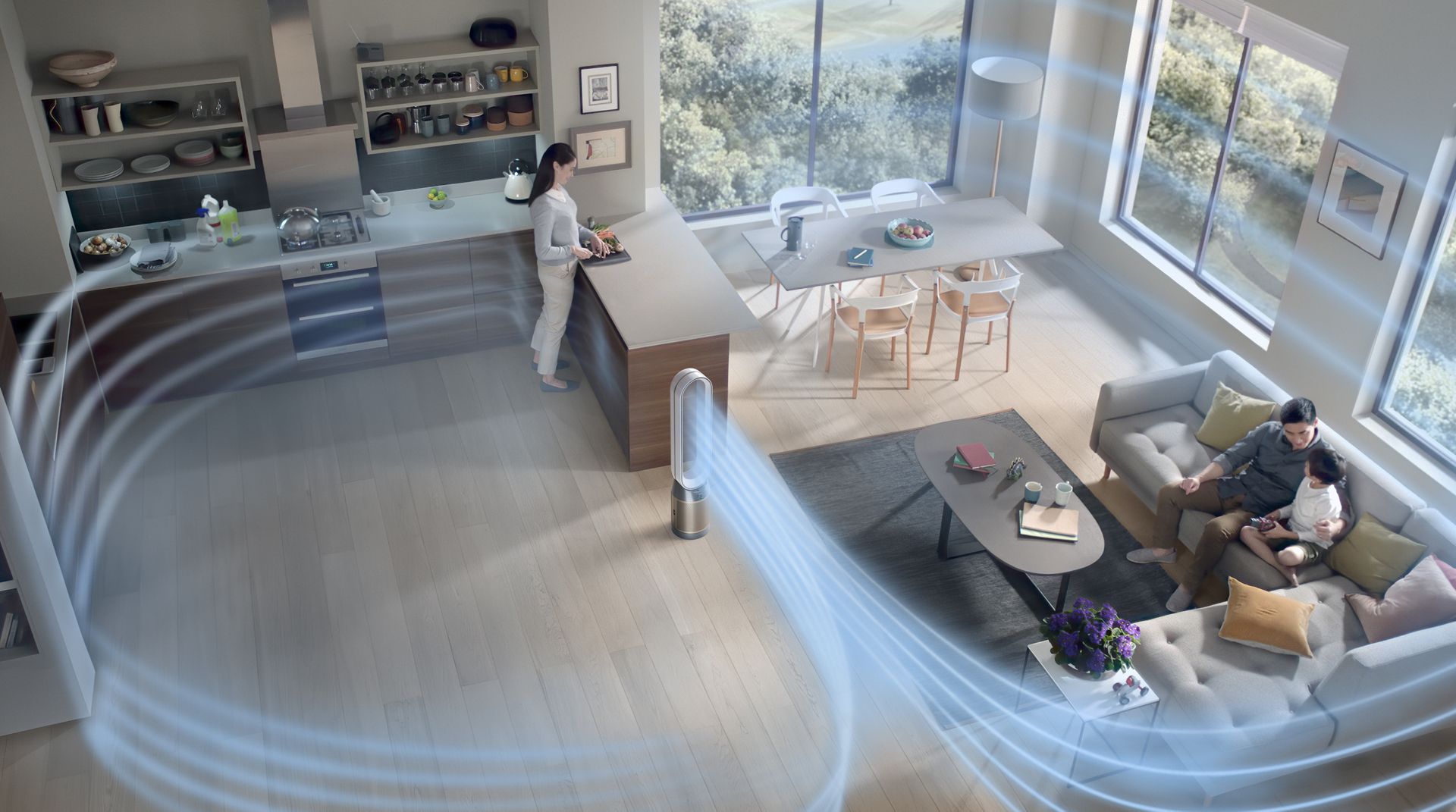 We test beyond the industry standard. For real living spaces.
Dyson engineers designed the POLAR test to challenge the industry test standard – measuring filtration, sensing and circulation to ensure the whole room is purified properly.
CADR is not a measure of purification performance in a real-size room 28.5m3

Two additional fans boost circulation. Only one sensor measures air quality.

Dyson's POLAR test goes further to measure purification throughout a real-size room 81m3

No additional fans. Nine different sensors to measure even-room air quality.
Senses and reports, automatically
Four sensors, including a solid-state formaldehyde sensor, interact with our unique algorithm to precisely diagnose, display and react to your air quality.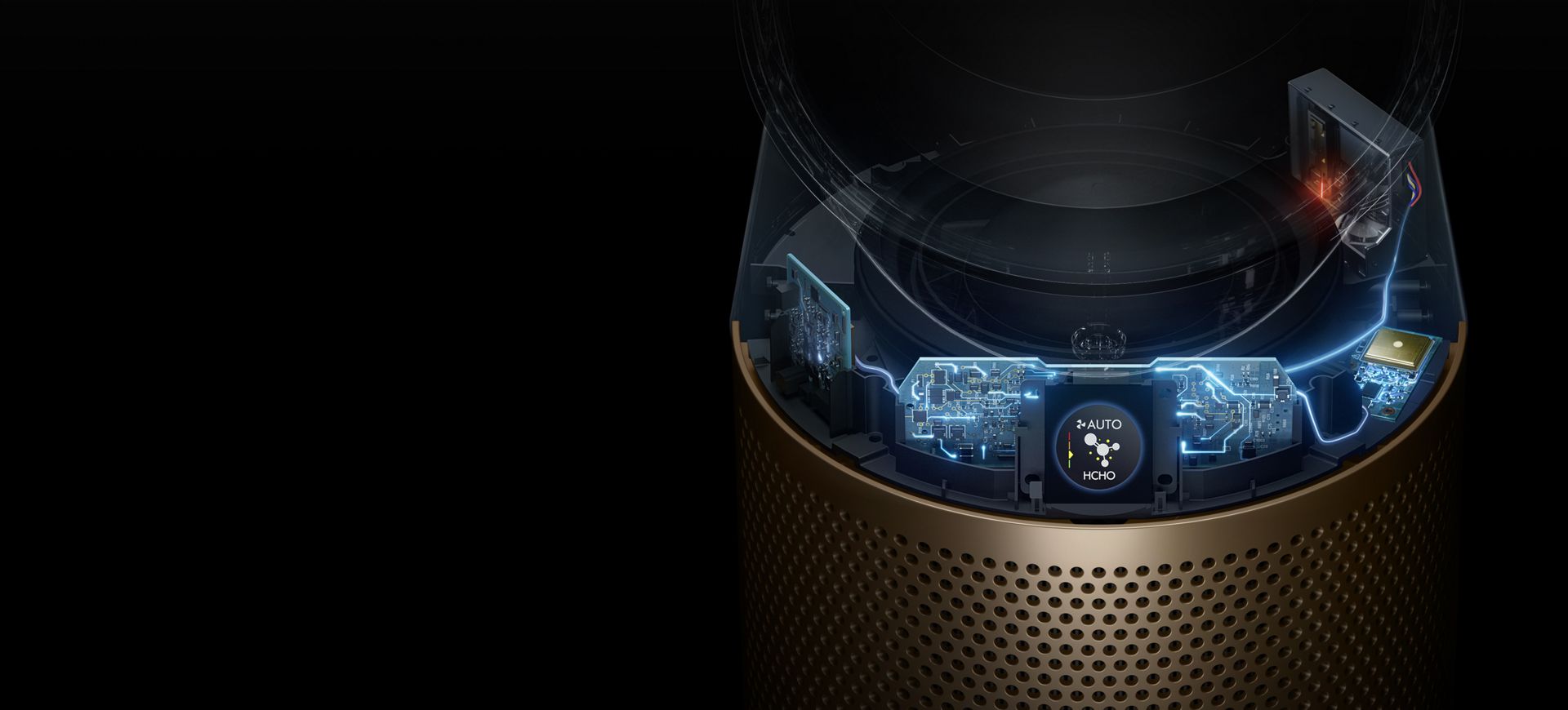 Captures and destroys with advanced HEPA filtration
The HEPA+Carbon filter captures gases5 and 99.95% of particles as small as 0.1 microns.2 Our catalytic filter continuously destroys formaldehyde1.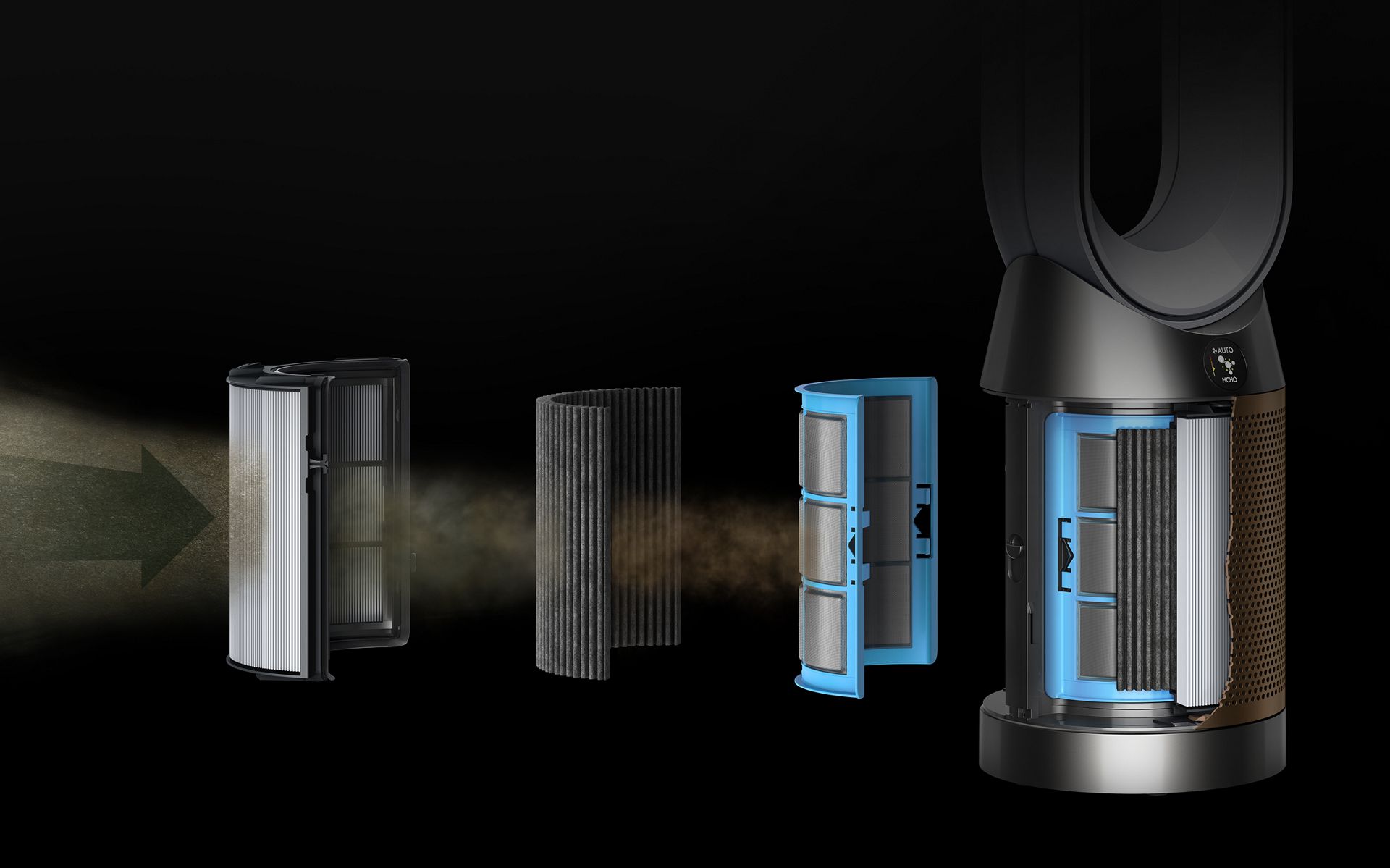 Destroys formaldehyde in billions of catalytic tunnels¹
Dyson's unique catalytic filter continuously traps and converts formaldehyde into water and CO2. And it self-regenerates, so it never needs replacing.
Smart purification, controlled by app or voice
Control and monitor air quality from anywhere with the Dyson Link app,6 or hands-free with compatible voice services.7
Additional features
Diffused mode. Purifies without cooling you.

Airflow is diverted through the back of the machine, maintaining effective purification.

Night mode

For lighter sleepers, it monitors and purifies using the quietest settings along with a dimmed display.

20% quieter

Acoustically engineered to reduce turbulence, so it's 20% quieter than the previous model.

Easy filter care

The catalytic filter never needs replacing. And when you need a new HEPA+Carbon filter, the Dyson Link app6 lets you know.
Overview
Save SAR400
HEPA H13 purifier and fan
Detects and destroys formaldehyde. Automatically senses and displays real-time air quality
Whole-room purification for larger spaces
Control using the Dyson Link app
Save SAR400 for a limited time only.
Was

2,799.00SAR
2,399.00SAR
Save

400.00SAR