Dyson technology for offices
Technology to improve your working environment. From light levels, to air quality, to washroom hygiene, Dyson technology strives to improve workplace comfort and employee experience.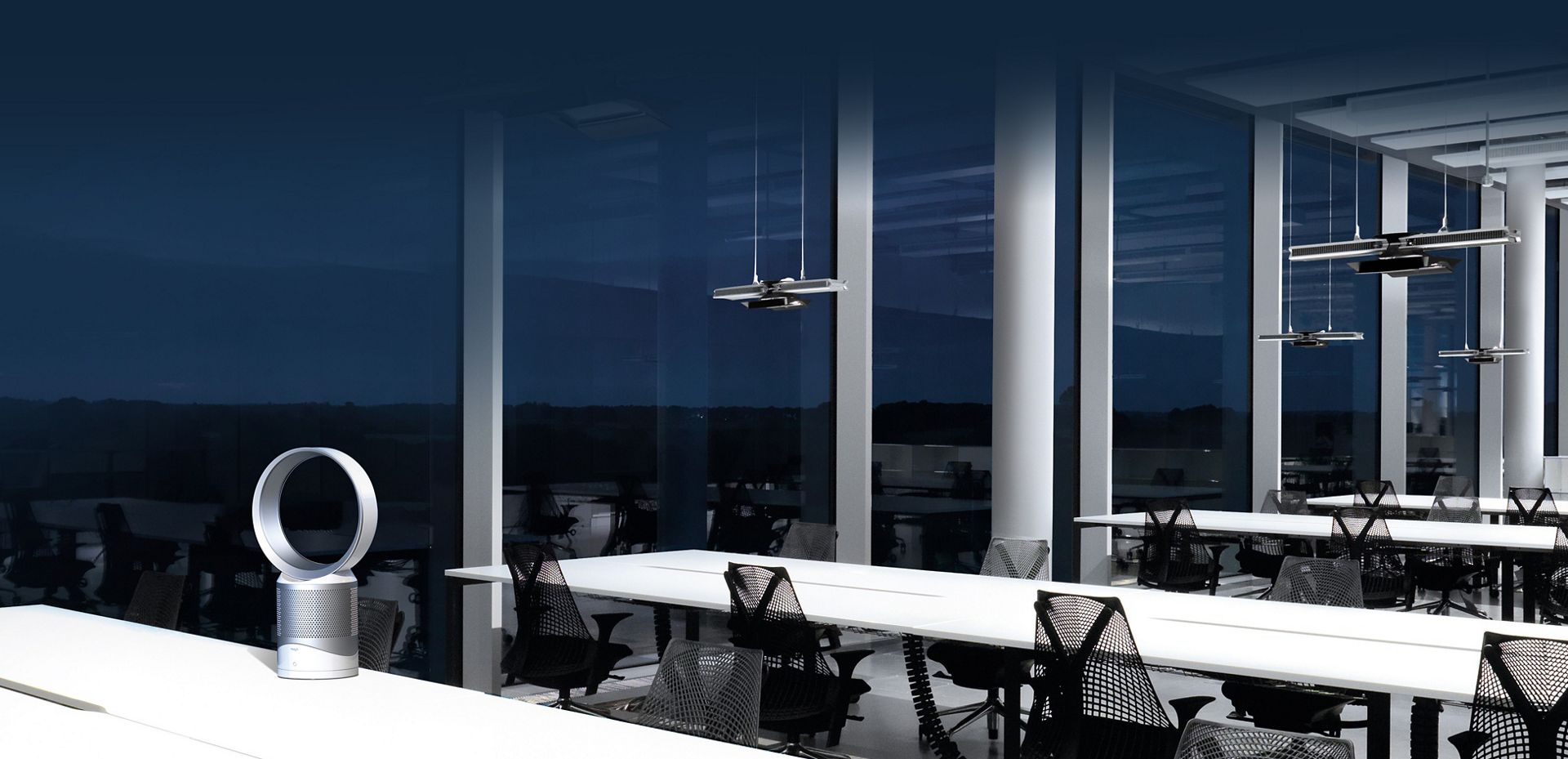 Hand dryersFast, hygienic hand drying. Improves running costs and the environment.

Reduce washroom queues. Improve cleanliness and hand hygiene. And significantly reduce your running costs and carbon footprint.

Air treatmentCleaner office air

Indoor air pollution can be up to 5x worse than outdoors.1 Air Multiplier™ technology that purifies the air can enhance office comfort and enables your employees to create their preferred work conditions.

Vacuum cleanersVersatile cord-free cleaning

Whether it's convenient, quick desk cleaning or bigger fuller cleans. Dyson's versatile cordless cleaning is ideal for a busy workplace environment.

Hair care Maintaining a professional style

For workplaces with gym or shower facilities, Dyson Supersonic™ hair dryers enable fast drying, and styling with a professional touch.
Featured products
Wash and dry your hands at the sink with Airblade™ technology.

• Dry time: 14 seconds2
• Noise level: 80dB
• Rated power: 1,000W
• Dimensions: L 312 x W 303 mm
1 Hulin et al, Respiratory health and indoor air pollutants based on quantitative exposure assessments, European Respiratory Journal, Oct. 2012.
2 Dry time determined using Dyson test method 769 based on NSF P335 using a measurement of 0.1g residual moisture.
3 LED-life calculation is based on L70 measurement according to IEC 62717, with an estimation of 8 hours' usage per day. Real-life results may vary.
4 As per the Illuminating Engineering Society's (IES) The Lighting Handbook, Tenth Edition: Reference and Application, Publisher: Illuminating Engineering Society; 10 edition (July 30, 2011).
5 Tested for filtration efficiency at 0.1 microns (EN1822). Gaseous capture rates vary.