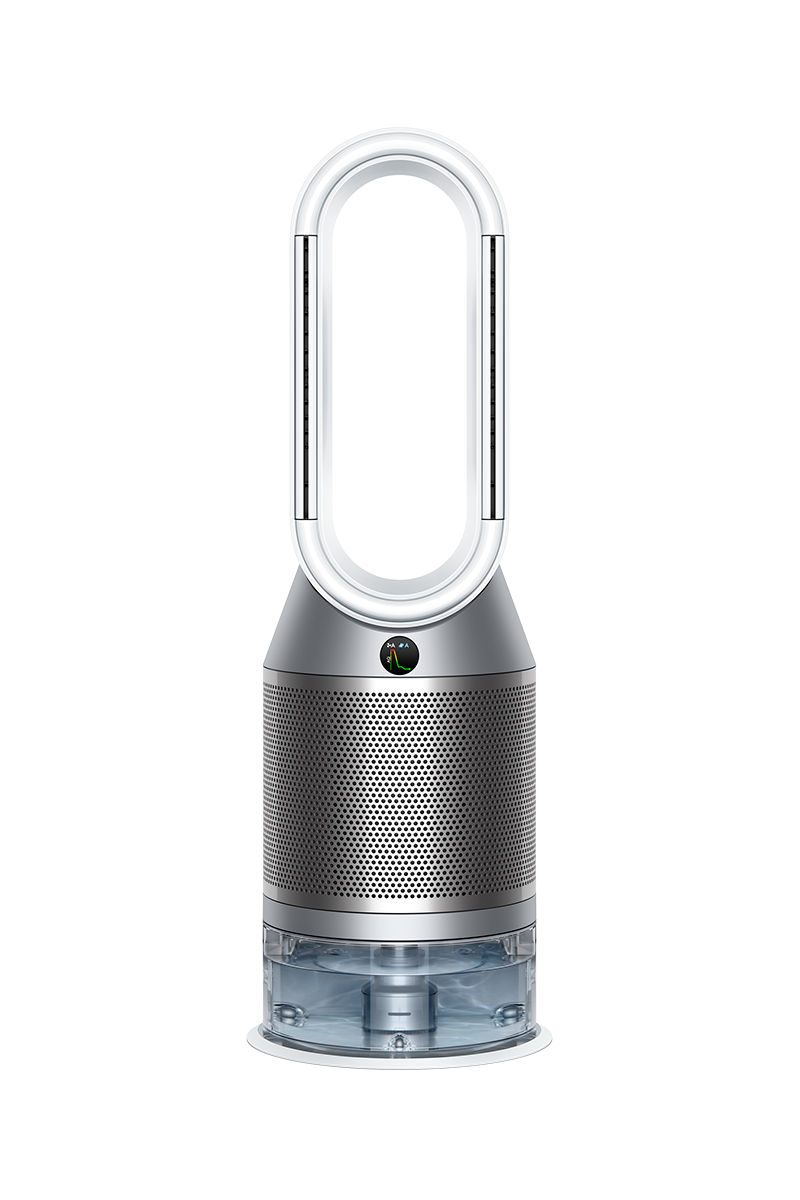 Latest Technology
Dyson Purifier Humidify+Cool Autoreact PH03A (White/Silver)
Currently out of stock
Pay in 12 monthly instalments SAR258/month with 0% interest*. Available at checkout.
A cleaner, more comfortable environment
The Dyson purifier humidifier is engineered to help improve your air quality. Its activated carbon filter removes gases and its HEPA H13 filter captures 99.95% of particles as small as 0.1 microns.³ Air Multiplier™ technology then projects purified, humidified air throughout the room² – cooling you when required.
Helpful tips about humidifying your air
Dyson purifier humidifiers let you achieve your desired humidity either automatically or manually. In Auto mode, just set it and forget it. In manual mode, the LCD indicates if you need to increase airflow – which may help you reach your target quicker. And remember, keeping your machine away from drafts and turning down your home's heating or AC units can also improve performance.

Technology
Senses and reports, automatically

Three sensors constantly monitor your air – diagnosing pollutants at a molecular level and displaying live air quality in real-time reports.

Captures gases and ultrafine particles

Captures 99.95% of particles as small as 0.1 microns.1 Combined with activated carbon, it also removes odours and gases including VOCs.5

Destroys potentially harmful bacteria

Dyson Ultraviolet Cleanse technology exposes every drop of water to a powerful λ275nm UV light, to hygienically humidify.

Fully sealed to HEPA standard3

To prevent pollutants leaking back into the air, it's not just the filter that's sealed to HEPA standard, it's the whole purifier humidifer.3
Features
Circulates purified humidified air

Dyson Air Multiplier™ technology mixes and circulates purified, humidified air throughout the room.2

Cools you

In warmer weather, a powerful stream of purified, humidified airflow can cool you down.

Auto mode

Constantly monitors your air quality, automatically adjusting airflow to reach and maintain the most comfortable humidity level.

Continuous humidification

An efficient water management system and a one gallon tank give you up to 36 hours7 of hygienic humidification without regular refilling.

Night mode

Purifies using the quietest settings and a dimmed display. Sleep timer enables pre-set intervals of use, between 15 minutes and 9 hours.

Diffused mode

Diverts airflow through the back of the machine. To purify and humidify, without cooling you.

Breeze mode

Unique algorithms vary the airflow to mimic a cooling, refreshing breeze.

Jet Axis control

Two oscillators guide the airflow – projecting separately, or in unison, so you can choose different airflow modes.

Deep clean cycle

Activate the machine's monthly hassle-free Deep clean cycle at the touch of a button. It will guide you through the simple step-by-step process.

Simple filter changes

Built-in reminders show you when your combination filter needs changing. It's quick and easy to do.
Frequently asked questions
We've re-engineered our latest purifier humidifier to be fully sealed to HEPA standard.3 With a hassle-free Deep clean cycle that eliminates mineral build-up throughout your machine's water system.
Your Dyson Pure Humidify+Cool™ is engineered to purify and humidify single rooms, so you should use it where you spend the majority of your time at home. When placing the machine, make sure there's at least a few feet of clearance on all sides, so that the air can circulate effectively. Close doors and windows and place away from air vents.
Yes. The machine works as a purifier humidifier, or just a purifying fan.
This depends on the water hardness where you live. The machine prompts you to run the cycle once a month in hard water areas. It prompts you less often in softer water areas. Running a Deep clean cycle helps to eliminate odours that occur through poor maintenance.
Specifications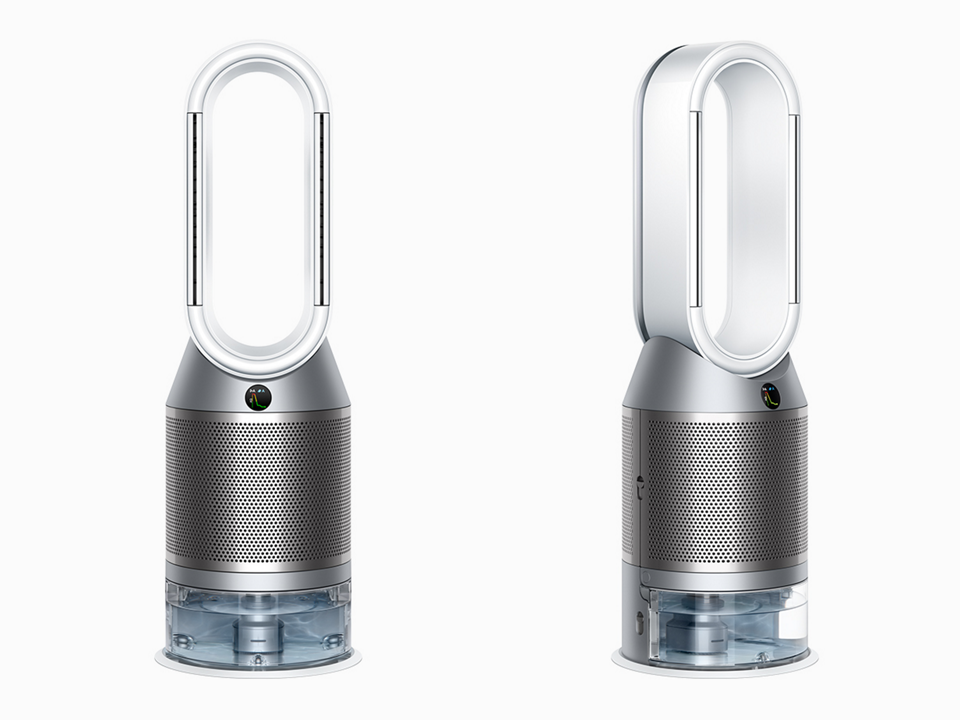 Save SAR600
Detects and destroys formaldehyde, continuously¹
Purifies and hygienically humidifies a whole room²
Lifetime solid-state formaldehyde sensor
Captures H1N1 virus⁴
Save SAR600 for a limited time only.
Was

3,199.00SAR
2,599.00SAR
Save

600.00SAR
Save SAR400
HEPA H13 purifier and fan
Detects and destroys formaldehyde. Automatically senses and displays real-time air quality
Whole-room purification for larger spaces
Control using the Dyson Link app
Save SAR400 for a limited time only.
Was

2,799.00SAR
2,399.00SAR
Save

400.00SAR
1 Filter efficiency tested at 0.1 microns (EN1822).
2 Tested for purification coverage in an 81m³ chamber. Tested for humidification coverage in a 41m³ chamber.
3 Particle challenge by DEHS oil specified in EN1822 within a chamber specified in ASTM F3150. Tested in Max Mode at IBR US, for whole machine efficiency above 99.95%.
4 We challenged our purifier with airborne influenza A (H1N1 virus) at an independent lab. After 60 minutes at maximum fan speed, the airborne concentration in the chamber was reduced by 99%. Real-life efficacy may vary.
5 Gas capture rates vary.
7 Based on fan speed 1.