Dyson Airwrap™ multi-styler
The only styler to curl, shape and hide flyaways using the Coanda effect – with no extreme heat
Re-engineered attachments harness Enhanced Coanda airflow to create your styles.
Buy direct from the people who made it
Only at Dyson.sa
Complimentary gift worth SAR100 with Dyson Airwrap™ multi-styler in Blue Blush

Our styling attachments have been re-engineered with Enhanced Coanda airflow for increased control
Faster and easier1
Coanda to curl
Create clockwise and anticlockwise curls with one barrel. Enhanced Coanda airflow attracts and self-wraps hair in both directions for voluminous curls or waves.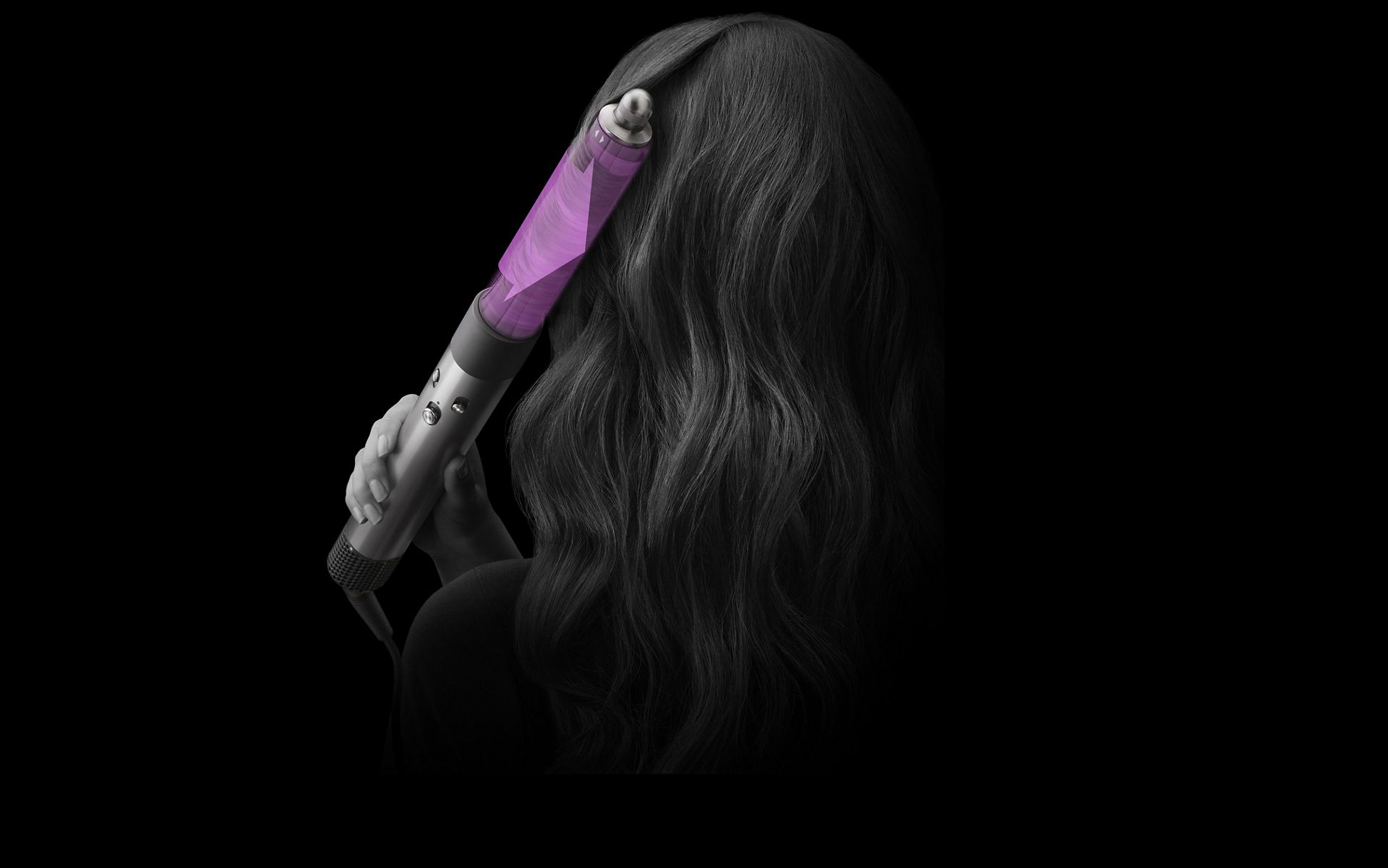 Increased control2
Coanda to shape
Enhanced Coanda airflow attracts hair to the surface of our re-engineered brushes to shape your hair with increased control2, for straight styles.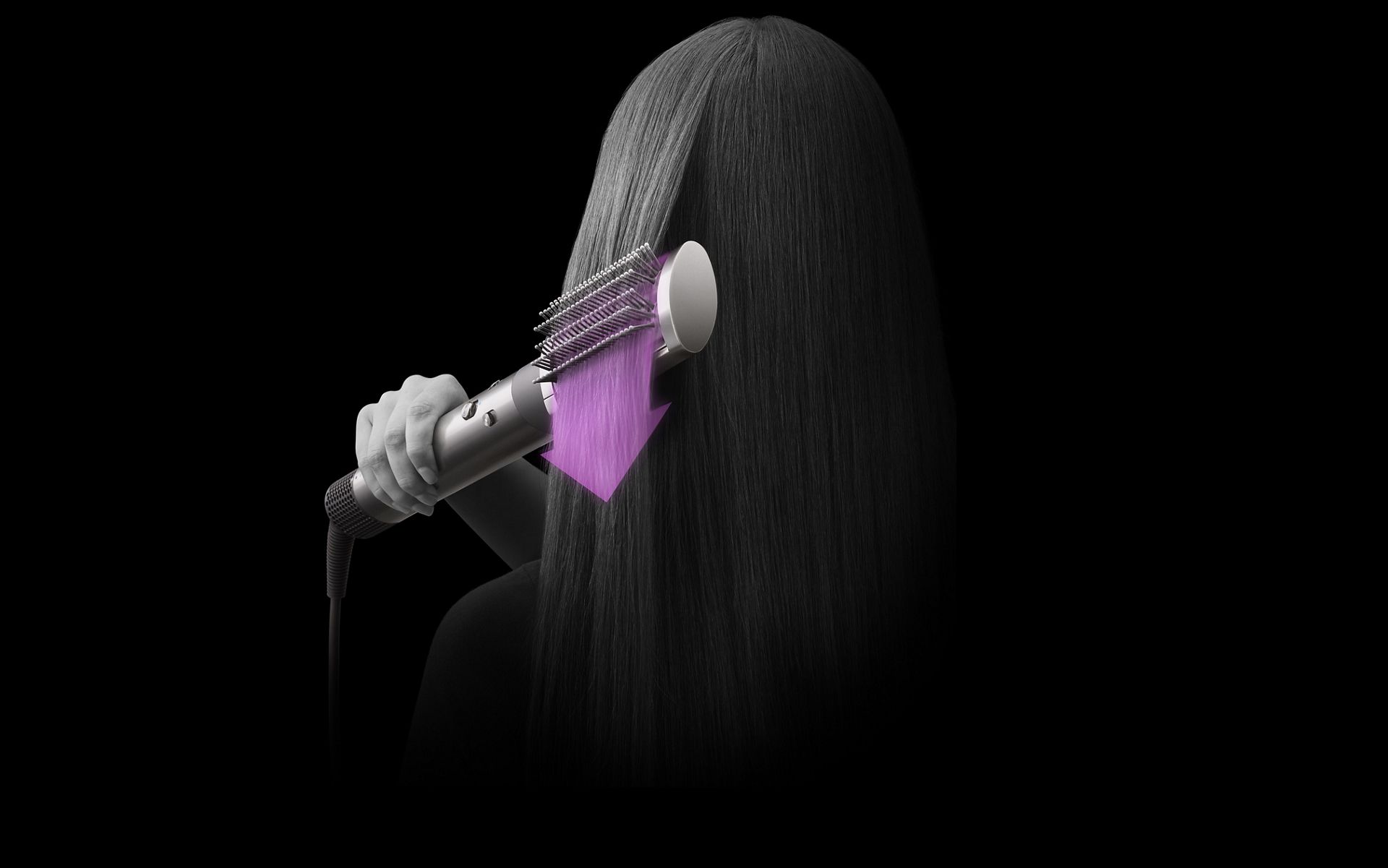 Hide flyaways
Coanda to smooth
Dry, smooth and hide flyaways with one multi-functional attachment. Two jets of air work simultaneously on dry and straight hair to smooth and perfect your end style, with up to 58% less frizz and flyaways.3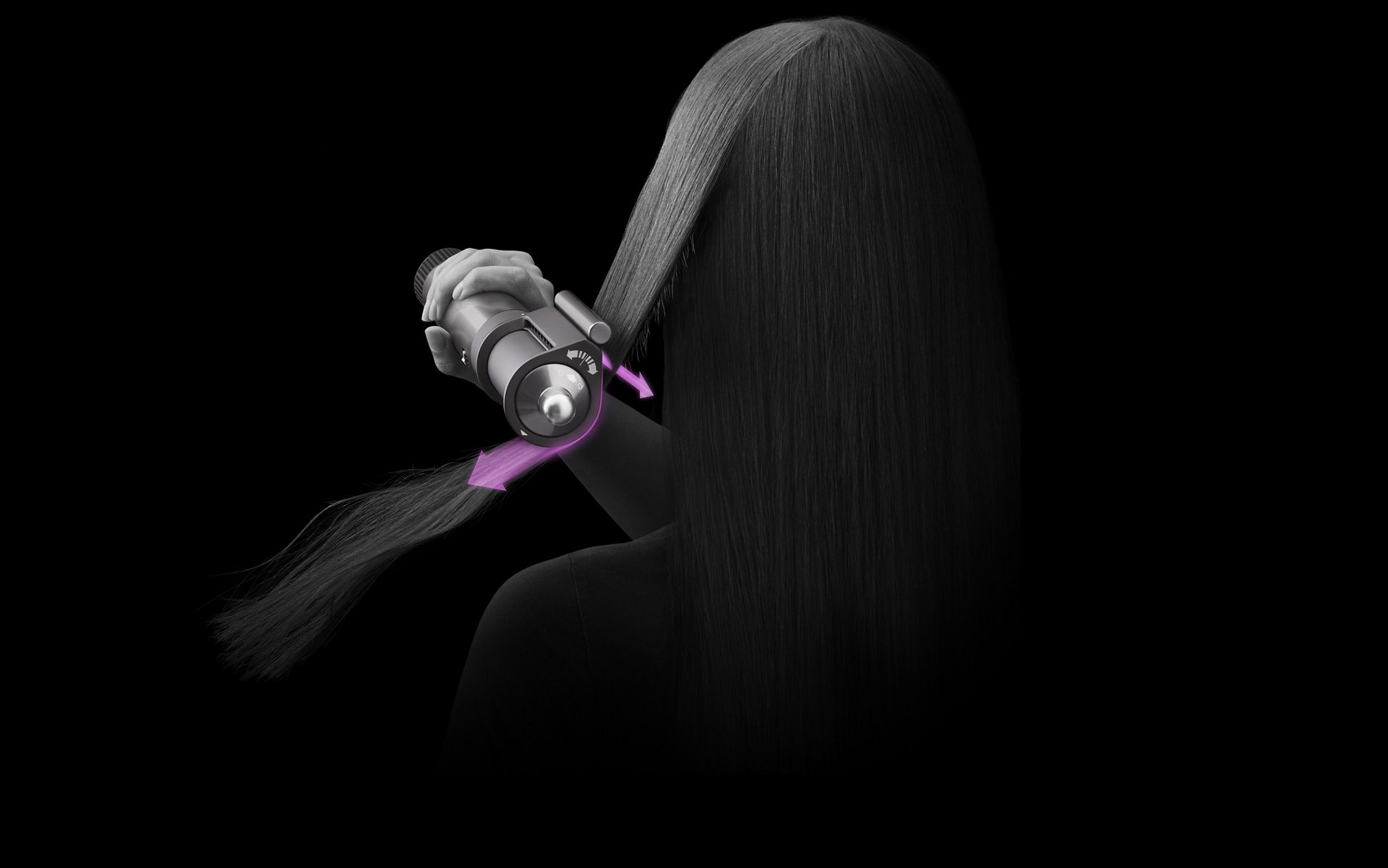 Faster drying4
Focused airflow to dry
Powerful airflow quickly rough-dries hair in preparation for styling.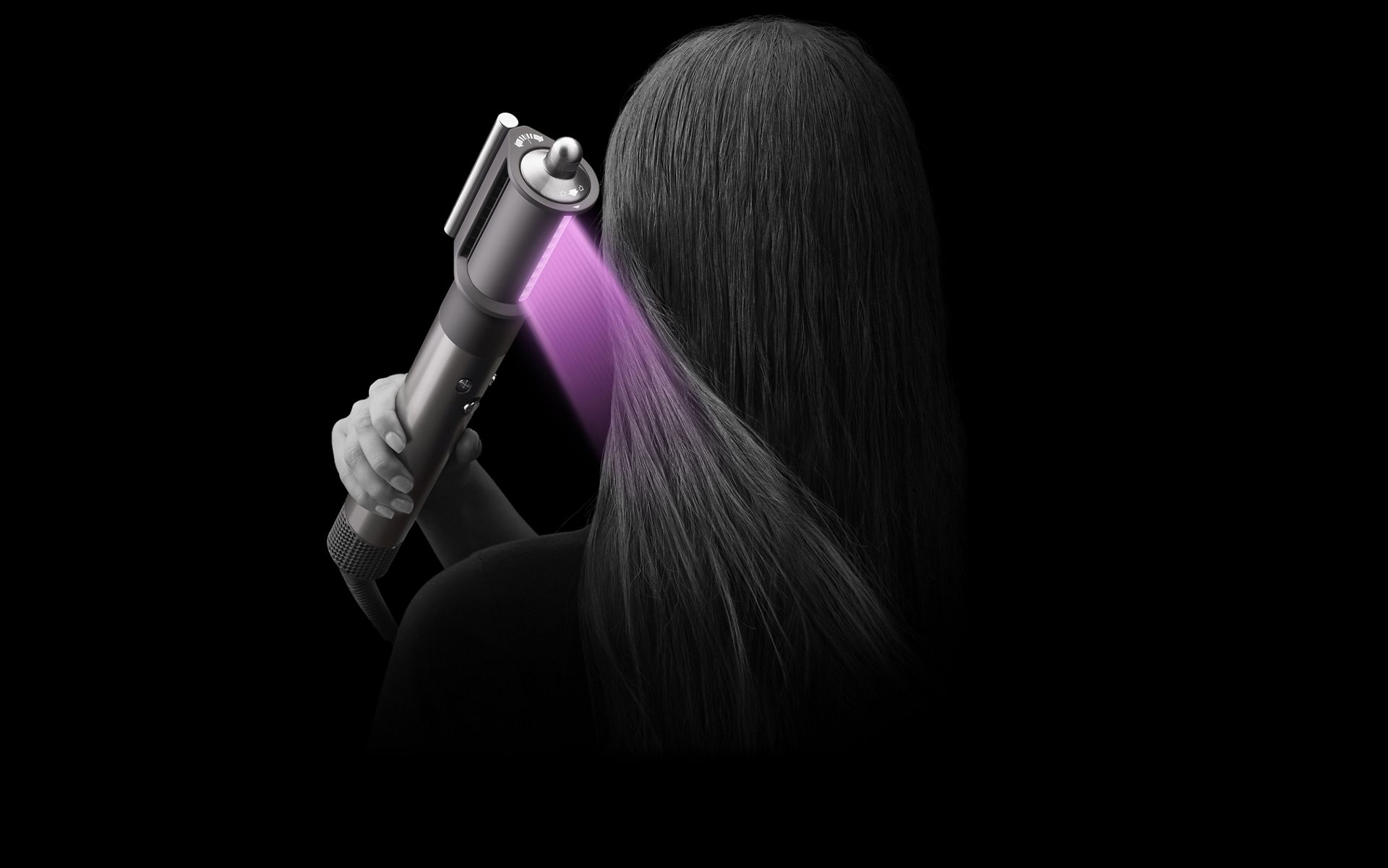 Discover our range of attachments
Our styling attachments are engineered for different hair types, lengths and styles.

Brushes to shape and smooth

Dryers to prepare and finish


No extreme heat damage
Many traditional styling tools use extreme temperatures to break bonds in the hair and reset them in a new shape. This can cause permanent damage to the hair. The Dyson Airwrap™ multi-styler styles hair from wet to dry using Coanda airflow, not extreme heat.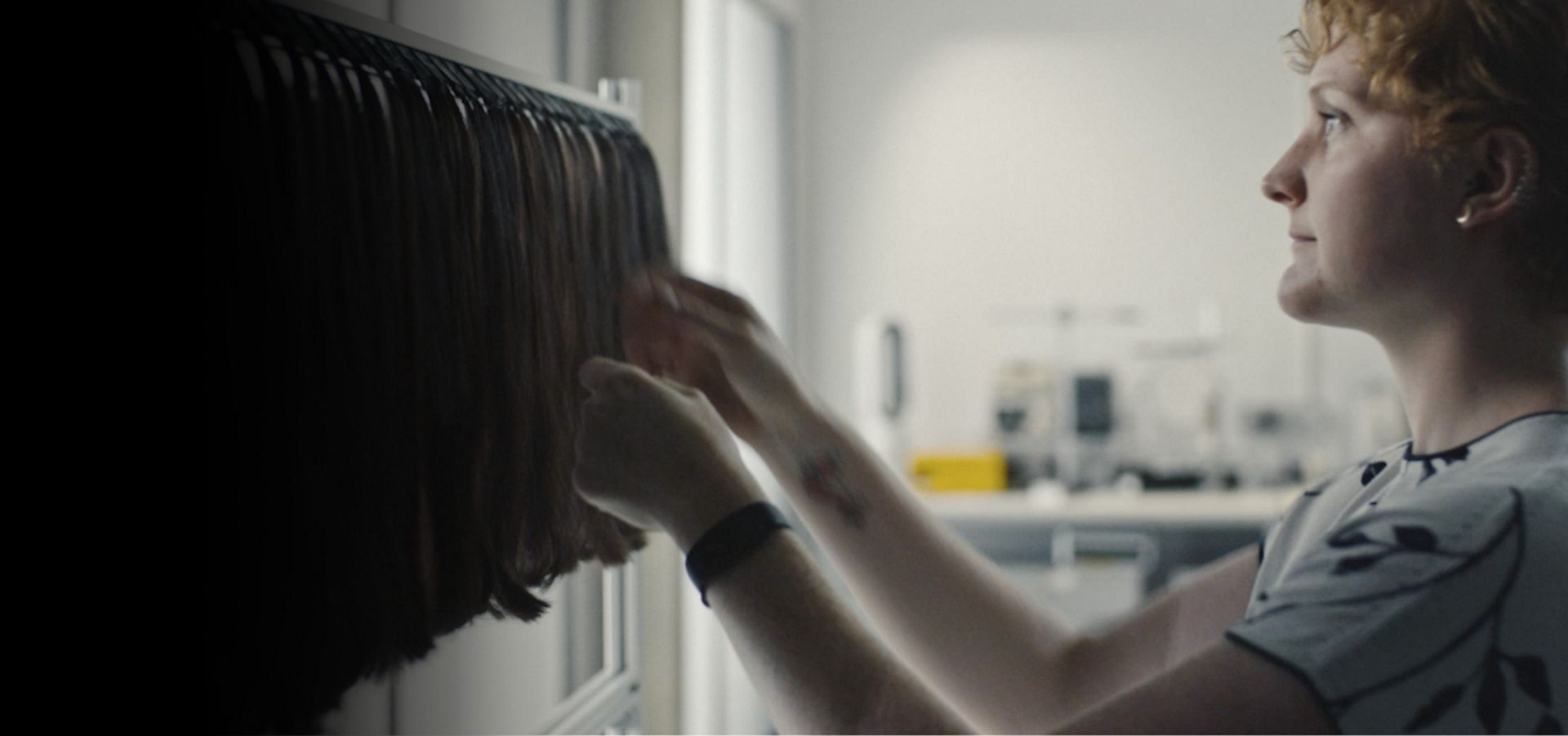 Dries and styles simultaneously
By combining powerful airflow and controlled heat, the Dyson Airwrap™ multi-styler can style and dry at the same time. With no extreme heat.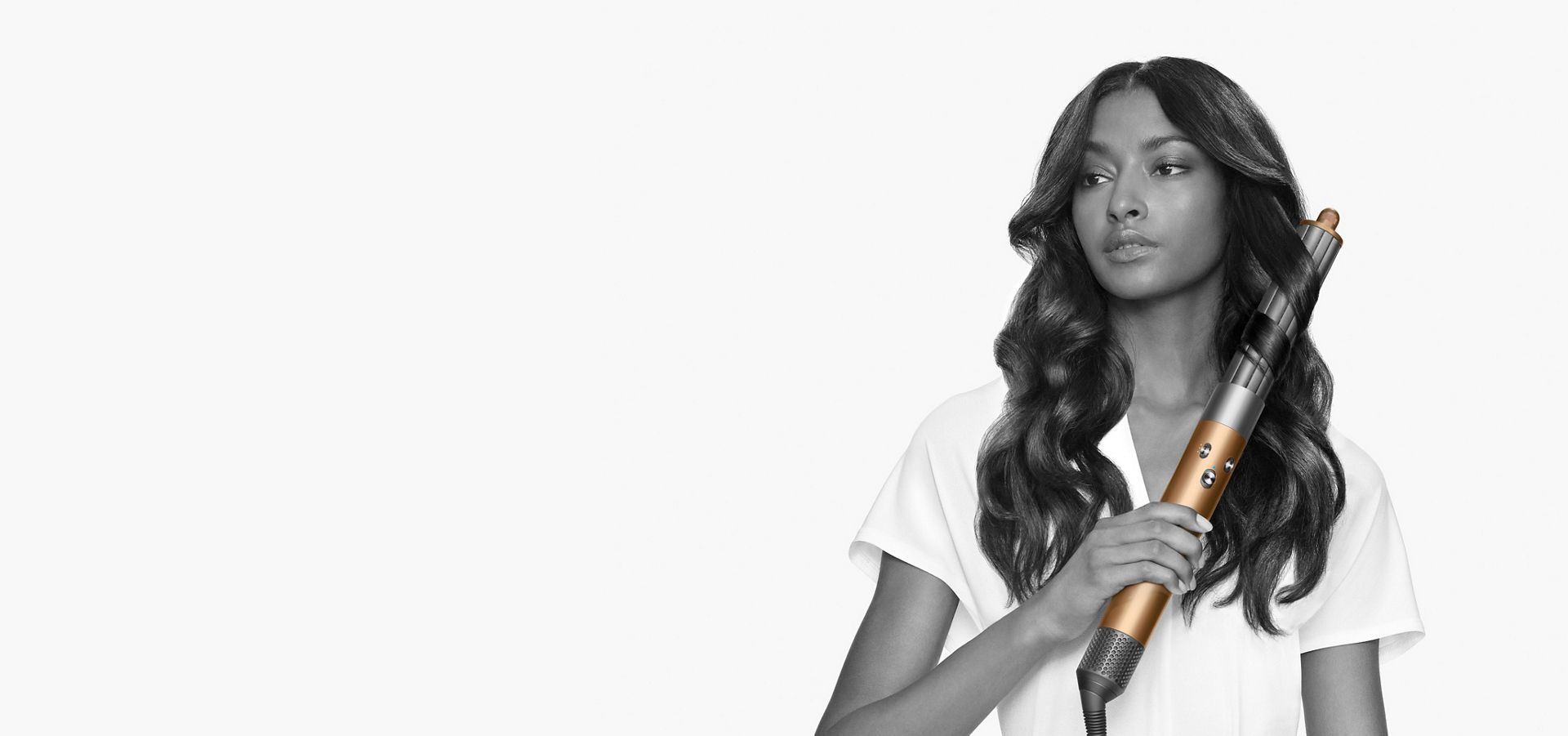 Attracts and wraps hair.
Styling with air, not extreme heat.
The Dyson Airwrap™ multi-styler harnesses an aerodynamic phenomenon called the Coanda effect, which is powered by the Dyson digital V9 motor. It uses air to attract and wrap hair to the barrel, or surface of the brush.

Technology
Powered by the Dyson digital motor V9

The 13-blade impeller spins at up to 110,000rpm, generating 3.2kPa. Powerful enough to produce the air pressure that creates the Coanda effect.

Intelligent heat control

Measures airflow temperature over 40 times a second, intelligently controlling the heating element to keep the temperature under 150°C. Preventing extreme heat damage.
Styling guides
Watch our quick, step-by-step guides to achieving your ideal style.
Sleek side part

A sleek, everyday look with minimal flyaways. Using the Soft smoothing brush and Coanda smoothing dryer.

Mermaid waves

Soft, unstructured waves for longer lengths. Using the Coanda smoothing dryer and 30mm long barrel.

Stretched blow out

Create length, add volume and texture. Using the Wide-tooth comb and Coanda smoothing dryer.

Short waves

Chic waves for shorter hair, made easy. Using the Coanda smoothing dryer and 30mm barrel.
Best of Beauty 2021

Allure – The Beauty Expert

Dyson Airwrap™ multi-styler and dryer Complete Long Blue/Copper Reviews
The only hair tool you need

Lana

Since I getting my Airwrap I never use heat on my hair anymore and my hair health has improved so much and it's now growing so fast. I use it everyday to dry my hair, the new

...
Read More

flyaway attachment helps you get that sleek look without damaging your hair. And the curls with the barrels are incomparable to any curler. It's honestly the only hair tool you need.
Frequently asked questions
Not everyone has the same hair type, or wants the same style. So we've designed different attachments to work for different hair types and create different styles. We've created two styling sets with attachments for specific hair types, and a set with attachments for multiple users or styles.
The long barrels are specially designed for hair that's longer than chest-length. For hair that's shorter than chest-length, we recommend using the shorter 30mm Airwrap™ barrels and 40mm Airwrap™ barrels. Both the long and shorter barrels can work on long hair, but you'll get the best results if you use the recommended barrel for your hair length.
The Coanda smoothing dryer has two modes, Drying and Smoothing. The Drying mode can be used on any hair type to pre-dry hair or set finished styles. The Smoothing mode can be used to hide flyaways and works best on naturally straight or wavy hair, or straightened hair of any type.
Yes. For best results, start with freshly washed hair. All our brushes can be used on wet hair, but the barrels work best on damp hair. Use the Coanda smoothing dryer in Drying mode to get hair to damp before styling with the barrels.
Yes, our re-engineered attachments are fully compatible with every Dyson Airwrap™ multi-styler.
Buy direct from the people who made it

Get more from your Dyson with the MyDyson™ app

Styling masterclasses

Hairstyle inspiration and tips on perfecting your technique, from styling experts.

Expert guides and content

Expert how-to guides, helping you master different styling attachments. For every hair type and style.

Priority owner access

Receive invites to exclusive events and be among the first to hear about the latest Dyson technology.