Captures dust, allergens and H1N1 virus². Even destroys formaldehyde.¹
Hygienically humidifies by removing 99.9% of bacteria in the water.

Fully sealed to HEPA standard³
Purifies by removing 99.95% of ultrafine particles⁴
Detects formaldehyde found in household items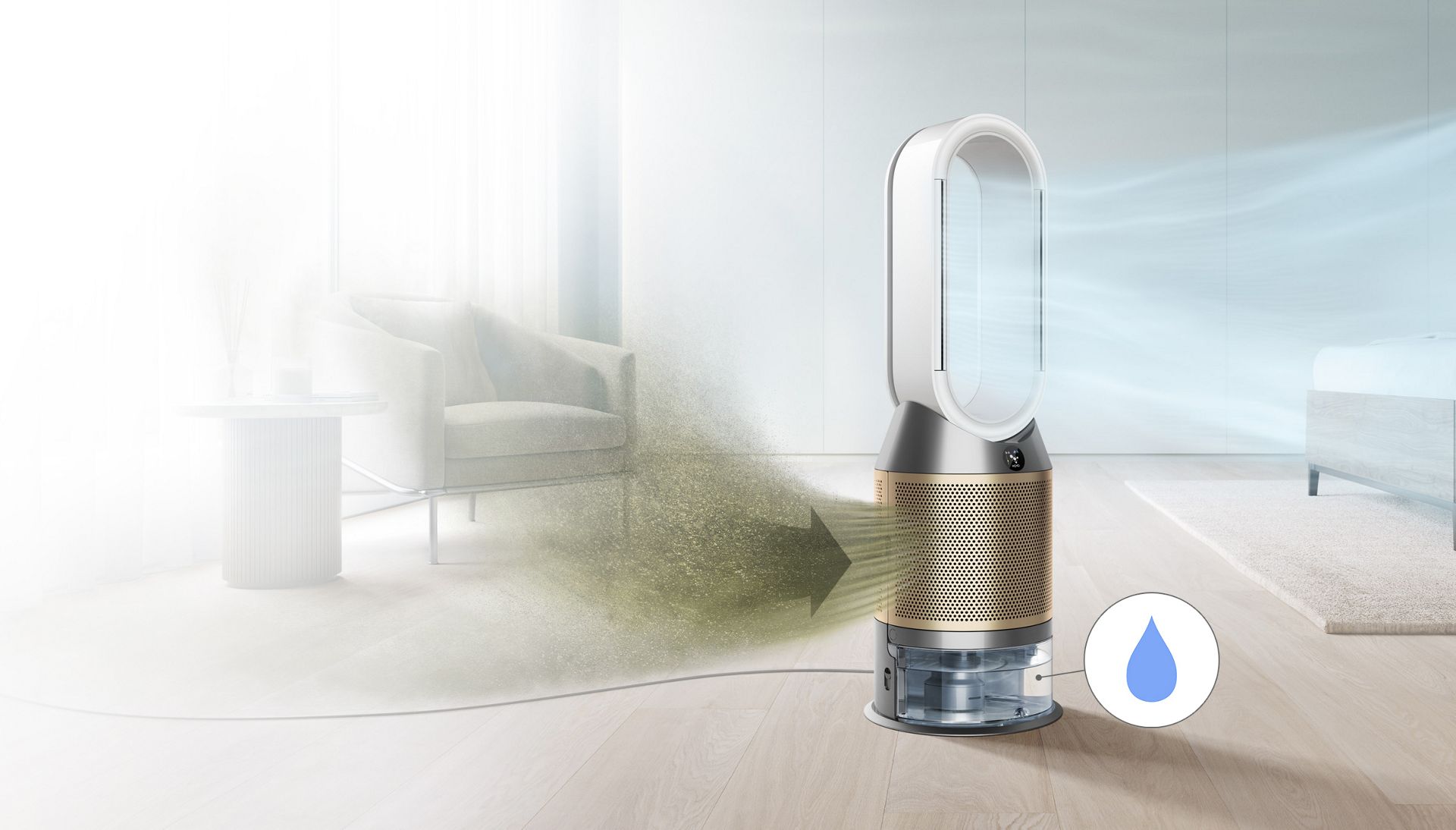 Improve the air quality inside your home
Pollution isn't just a problem outside. In fact, the average home can be up to seven times more polluted than the air outside.⁵ On top of this, dry air from central heating and air conditioning can affect the air we breathe. Fortunately, we have a solution to both – all year round.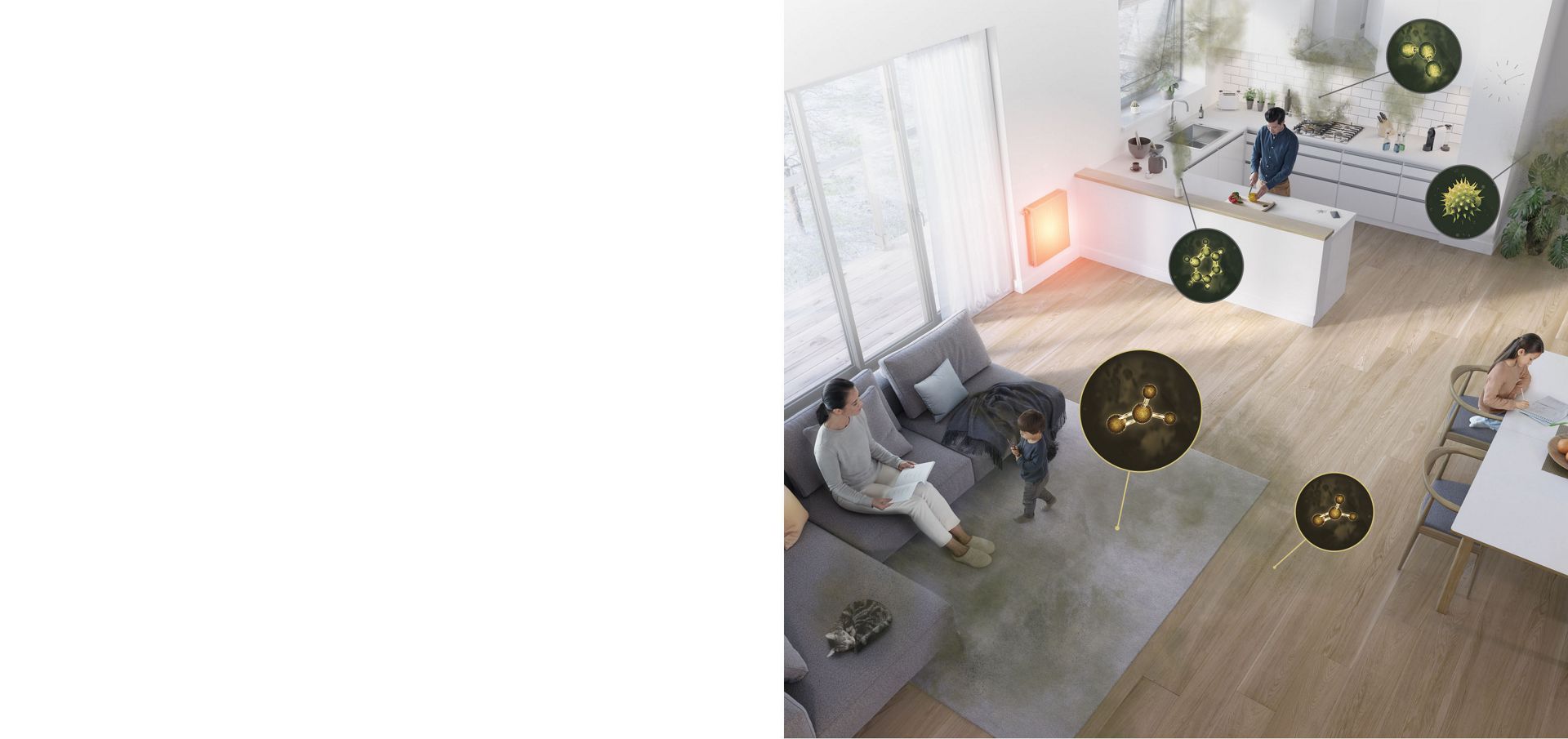 Why humidification matters
Our machine has in-built intelligence that can help with dry air by adding moisture automatically. This optimises humidity levels in the air by projecting an invisible stream of evaporated water – with no mist.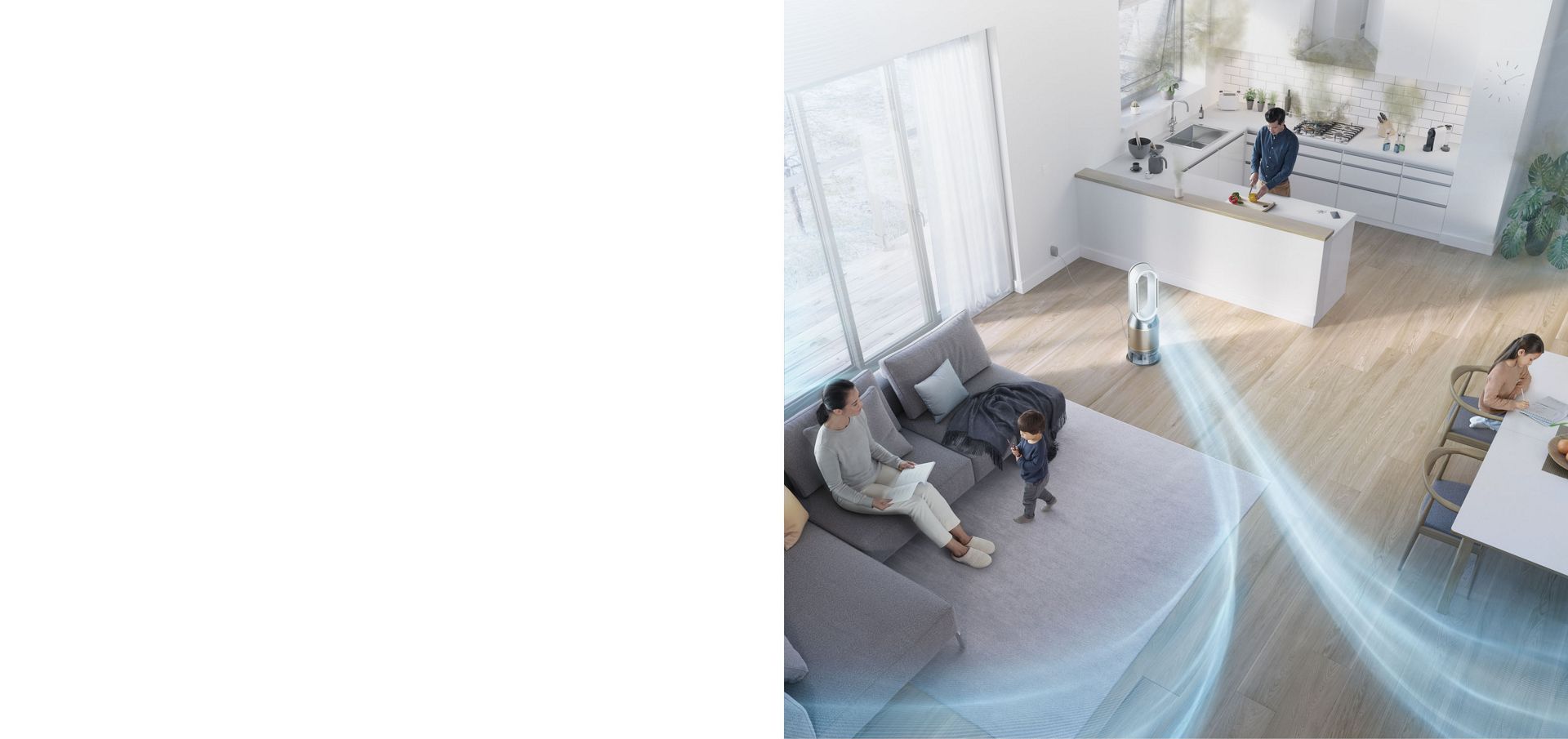 And purification too
Many household items release pollutants like pollen, dust, pet allergens, odors and smoke. Formaldehyde can emit for years from furniture, flooring and bedding. Dyson purifiers sense and capture these pollutants, while continuously destroying formaldehyde.¹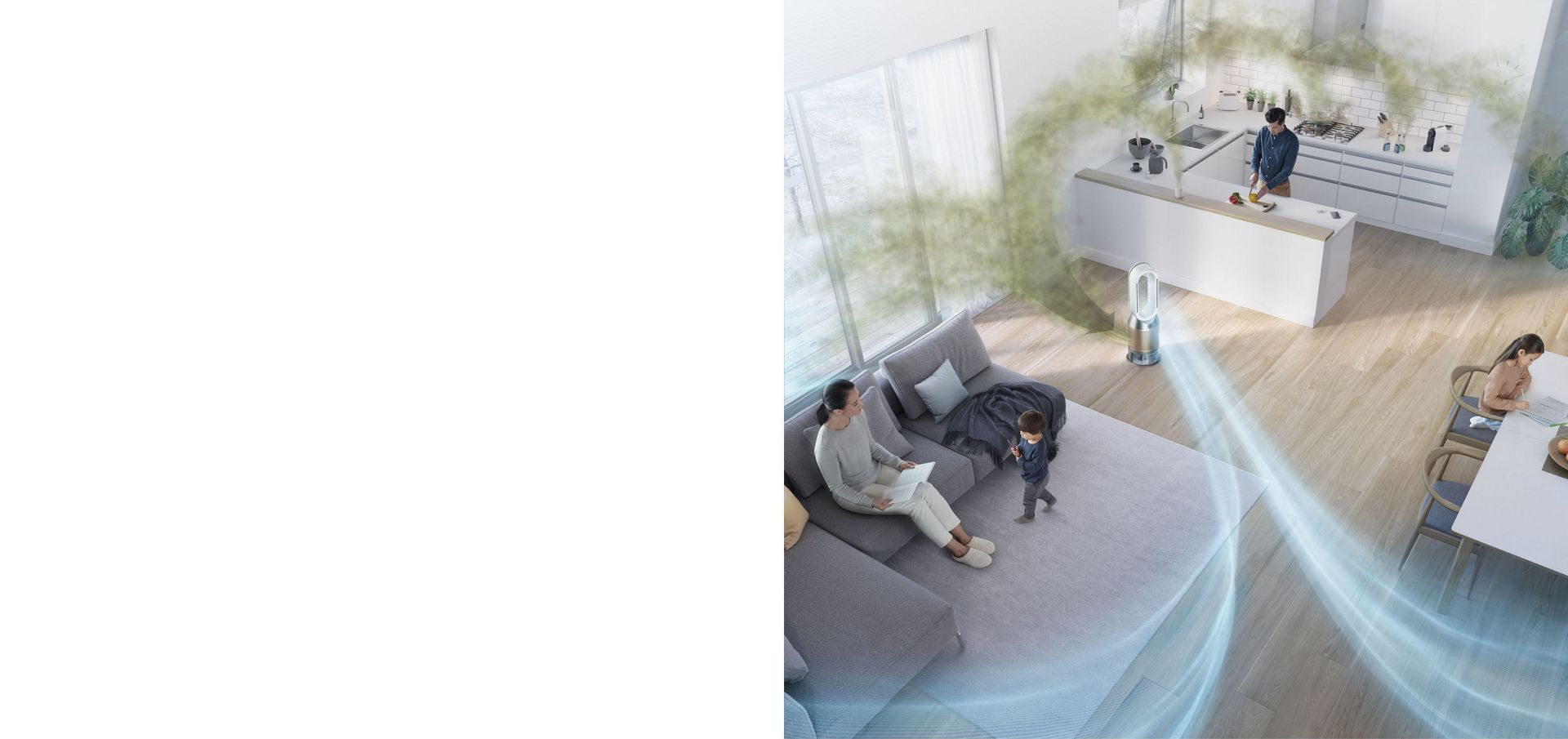 Powerful circulation to purify and humidify the whole room⁶
Dyson purifiers draw pollutants, such as pollen, dust, allergens and smoke, from every corner of the room and Air Multiplier™ technology projects purified, humidified air throughout the room.⁶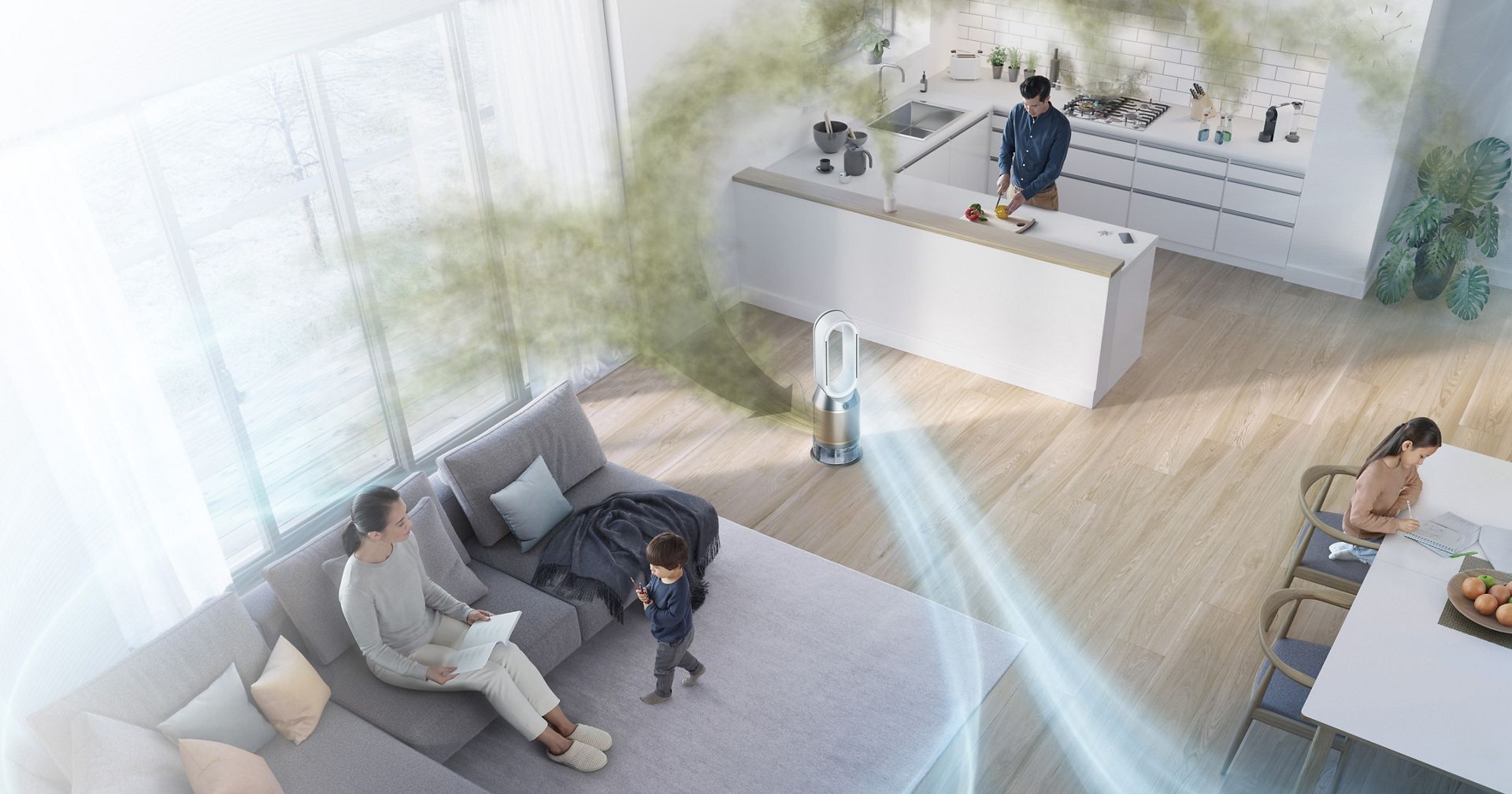 Dyson purifier humidifiers are tested beyond the industry standard
We test our purifier humidifiers in a room size of 81m³, with nine sensors that continuously measure air quality. Some other manufacturers use a small 28.5m³ chamber, with only one sensor and a fan to boost circulation.

Industry-standard test chamber – only 28.5m³




Dyson POLAR test chamber – 81m³
Senses and reports, automatically
Four sensors constantly monitor your air, including a lifetime solid-state formaldehyde sensor. Our unique algorithm diagnoses pollutants at a molecular level – reacting to purify and humidify before displaying live air quality in real-time reports. You can use the Dyson Link app to do this.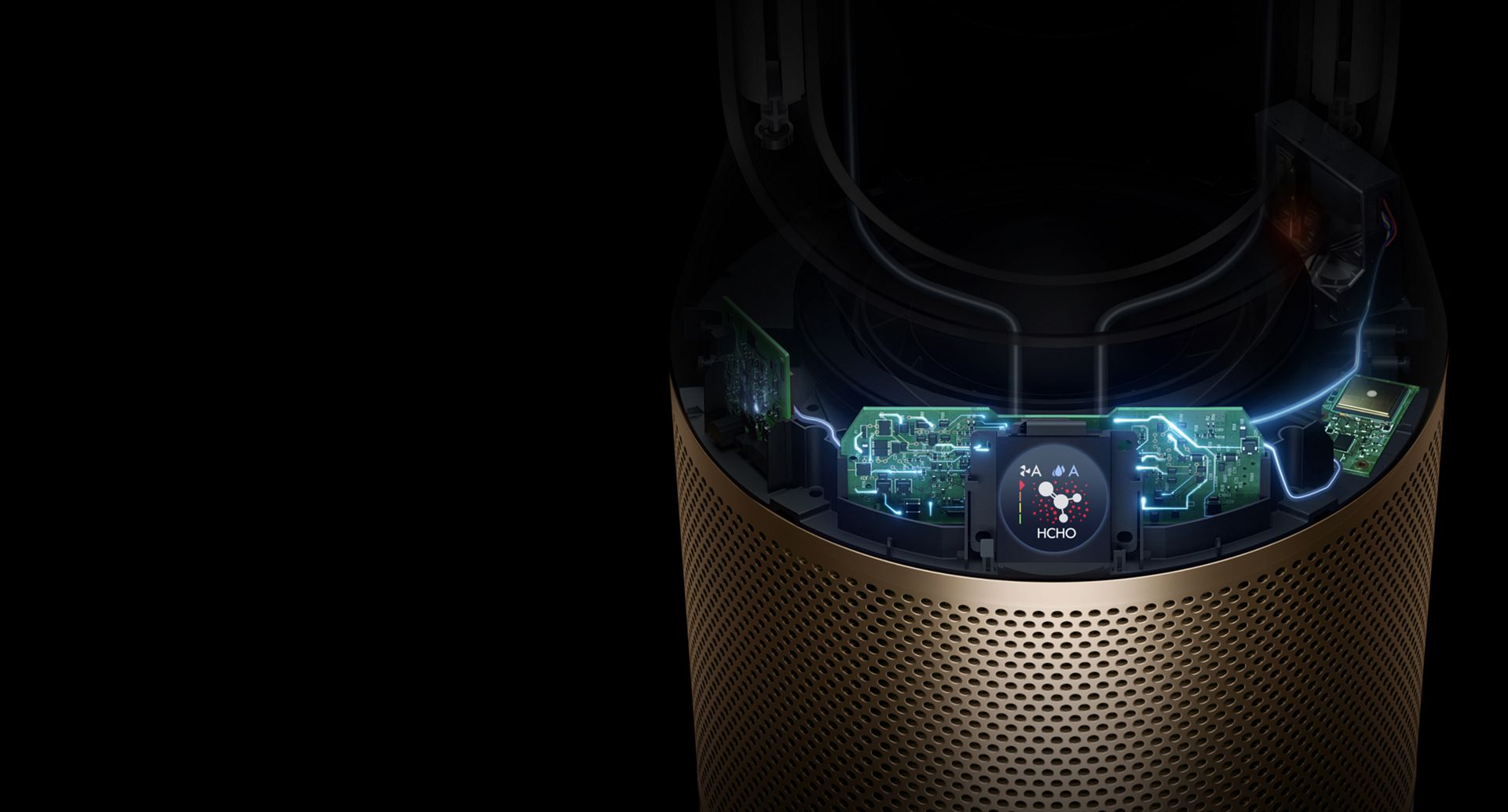 Solid-state formaldehyde sensor. For lifetime precision.
Our latest purifier humidifier uses an electrochemical cell to precisely detect formaldehyde molecules – 500 times smaller than 0.1 microns. Solid-state electronics ensure it maintains performance for the lifetime of the machine.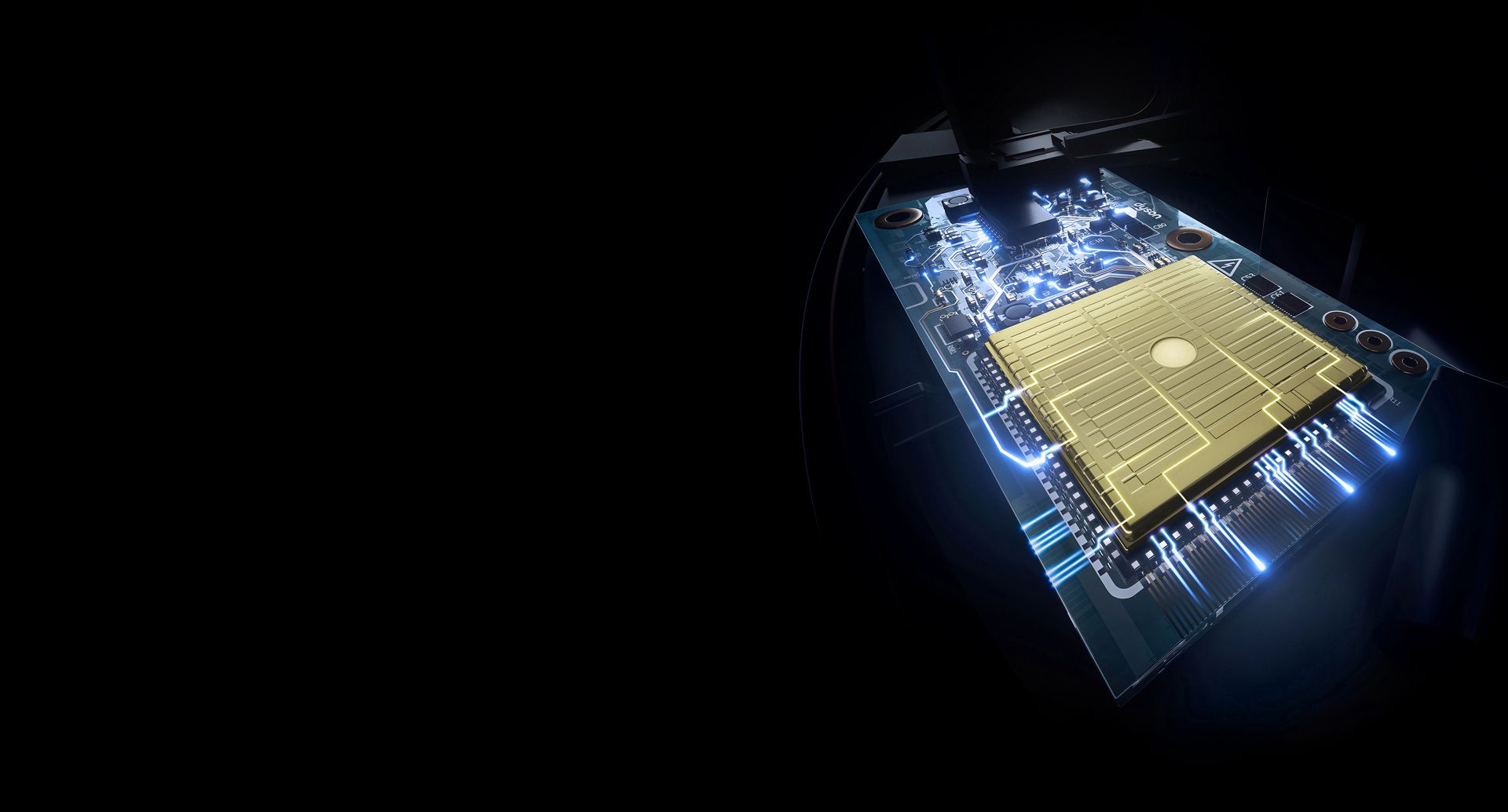 Captures ultrafine pollutants and allergens
A HEPA H13 filter captures 99.95% of particles as small as 0.1 microns,⁵ a carbon filter neutralises gases and a catalytic filter destroys formaldehyde.¹